June 19, 2020|
Supporting the war effort – Spitfire production
During the Second World War, Park Place was turned into a factory sorting rivets used in the manufacture of the Spitfire fighter plane. At that time, James Bird, naval architect and aircraft engineer, was the owner of Park Place.
In 1919 Squadron-Commander James Bird became a director of the Supermarine works at Woolston, buying the company in 1923.  Working with Chief Designer R.J. Mitchell, the company developed a range of successful commercial and military aircraft, including the Spitfire fighter plane. Although he sold Supermarine to Vickers in 1928, Bird continued to manage the Supermarine factory.
After a series of German air raids on the Woolston factory in September 1940, Spitfire production was dispersed across a 50-mile radius, including Park Place, Wickham, the residence of James Bird.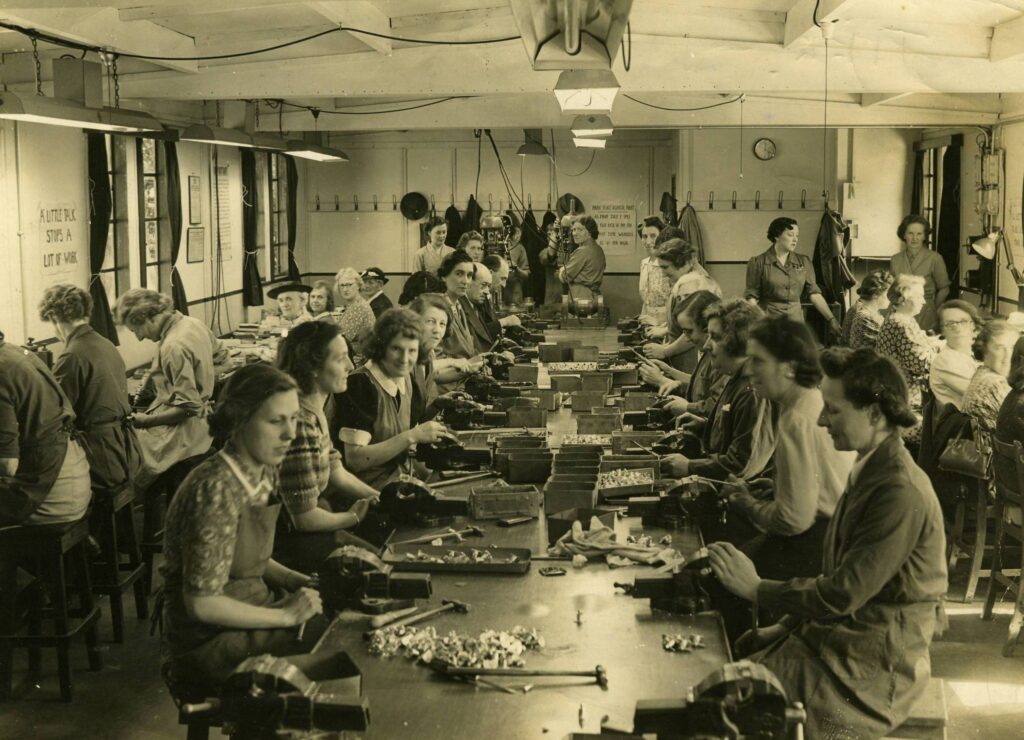 James Bird had an extension built in the grounds and the Women's Voluntary Services – mainly woman from Wickham – sorted the different types of rivets need for the Spitfire production.
You can listen to podcasts of Spitfire: The People's Plane, the story of the people who built the plane that won the war, on the BBC.
Episode 4 – Makeshift Wedding, mentions Park Place and describes the above photograph.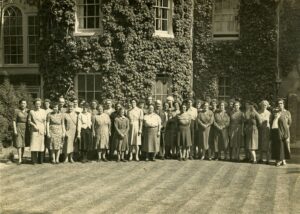 Photographs from the Stan Woodford Collection.