Publications
SEE US ATHE THE CHRISTMAS FAIR
on Sunday 5th December 11am-3pm
at Wickham Community Centre
Images of Wickham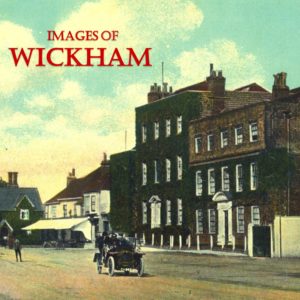 A collection of historic views of Wickham including The Square and Bridge Street, recognisable buildings such as Chesapeake Mill
and The Barracks, along with day to day scenes of village life, local businesses and celebrations.
CHRISTMAS
At a fantastic price of £5, this is an ideal gift for friends and family.
Special Deal: GUIDE TO HISTORIC WICKHAM and IMAGES OF WICKHAM for £7 only.
Also on sale, Bruce Tappenden's "History of Wickham" for £5.