QR Trail
Welcome to the Historic Wickham QR Trail!
You can access a wealth of information and old photographs of Wickham's buildings and people by visiting our website or while you are walking around Wickham by using a QR (Quick Response) code reader on your smartphone.
QR readers can be downloaded for free from your app store, then simply show the code to your device's camera to be automatically taken to the relevant webpage.
Follow the notice boards around Historic Wickham to discover its fascinating past, from Roman and medieval times to its 20th century development.
Highlights include the largest medieval square in the country, houses dating back to the late 1400s, our 900 year old church, and the mill with an American connection.
There are twelve Historic Wickham notice boards around the village as shown on the below map. Each board features a QR code link to web-hosted content.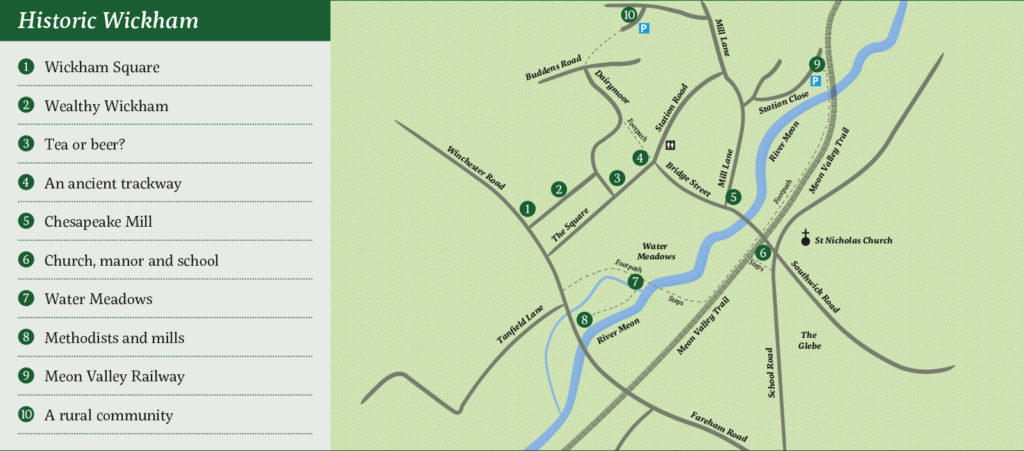 The QR points are available at the following places: