Stan Woodford Collection
Stan Woodford (1923-2004), a local resident, spent over 50 years recording his surroundings, collecting the photographs of others and collecting old postcards of Wickham village.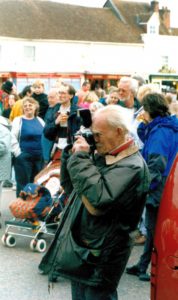 Stan's collection was bequeathed to Wickham Parish Council.
Barrie Marson from the Wickham History Society sorted, catalogued and scanned many photos from this vast collection.
Here is a selection of historic images from Stan's collection: