Guided Walks
Why is Wickham Fair always on 20th May?
Where can you see a 16th century wall painting on display in the village?
How did the Barracks get its name?
To find out the answers and much more about Wickham's history, why not join us for a guided walk?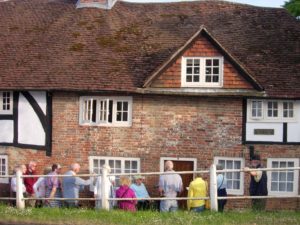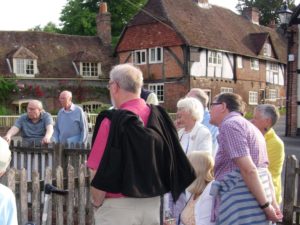 Unfortunately, due to Covid-19, we will not be offering guided walks until further notice. 
If you live locally, then why not plan your own Wickham history walk?
Guided Walks around the Village Centre
The Wickham History Society conducts guided walks for the people of Wickham and for visitors at the Wickham Music Festival over the summer months.
Guided Walks for Organisations
These can be arranged for times and dates to suit.  Want a shorter or specific walk route? Please contact us to discuss your requirements.
Walks are conducted by Society Guides.